Headshot Photographer Pro 📸
The Ultimate Guide to Headshot Photography
Chris and I came together and built Headshot Photographer Pro as the blueprint we followed to add headshot photography to our list of services Norman & Young. This step by step guide will teach you everything you need to know to shoot, edit & deliver great quality headshots. Whether you're just starting your real estate photo business or have a large team, if you are not offering headshots you are simply leaving money on the table - but you won't be doing that any longer with this course. Here is some of what we cover below! 👇
• The Exact Settings, Workflow & Poses Chris uses to get amazing Studio & On Location Headshots every single shoot.
• Behind the Scenes, Step by Step Guide to Chris' Editing and Delivery Process that allows him to quickly shoot and edit Headshots that his clients


• The Exact Gear we Recommend to Get Great Results with Any Budget
• Common (and not so common) Headshot Mistakes & How to Avoid Them from the Start
• How to Use Headshots to Grow Your New or Existing Real Estate Photo Business
• The Big Pricing Mistakes Many Make & How We Recommend Pricing Your Services


• How to Pick a Location & Find Great Light Anywhere
• Preset Downloads (export presets & custom bushes like teeth whitening, catchlights, eye enhancement and more!)
• Email Marketing Templates, Delivery Templates, and RAW photos you can use to follow along with the editing videos
ENROLL NOW
Pick a plan and sign up for instant access!
Here's what you'll learn to shoot! 👇
ACCESS TO MEMBERS ONLY FACEBOOK GROUP
+ WEEKLY LIVE Q&A WITH CHRIS
Upon joining, you'll get access to our private Facebook group just for members of Headshot Photographer Pro! In this group you will be able to ask questions and learn from other members as you grow your headshot business. In addition, Chris & Eli will be doing a weekly Q&A where you can come ask questions and learn directly from us every week.
DOWNLOADS, ASSETS & COMPLETE WORKFLOW
Download raw photos, brushes, presets, templates and everything Chris has developed to shoot and edit great headshots without expensive gear or a long and complicated workflow! These assets are frankly worth the entire cost of the course by themselves and really helped Norman & Young get up to speed with headshots quickly!
30 DAY MONEY BACK GUARANTEE
This isn't another course built to take your money. If you join the course and realize it's not right for you within the first 30 days I will give you 100% of your money back - no questions asked!
ENROLL NOW
Pick a plan and sign up for instant access!
See What Our Members Are Saying!


Nathan, an REPP member, booked a headshot shoot prior to launch of this course and ask us if he could join early - so we let him! Here's what he had to say about Headshot Photographer Pro:


I "fell into" the need to learn headshot photographer quite the same way many real estate photographers do – an agent asks a favor if you can take their headshot because they are updating their website and marketing materials, and naturally they assume that if you have a camera, you can take pictures! 😊
Rather than try to explain that they are completely different type of photography, requiring different sets of skills and equipment, I naturally answered, "Sure, how about next week?" And then scrambled madly to figure out how to do it.
If you search the internet, you'll find a daunting amount of information and philosophies and techniques about gear needed for good headshots, how to pose subjects, and so forth. Truly one can invest thousands in gear, set up an impressive studio, and go for the really high end type studio headshot look. But what I and most real estate photographers needed, was something easy and quick I could learn, that I could achieve with minimal extra gear, hopefully take with me on location to be able to photograph agents either at their office or a neutral outdoor location, and deliver high enough quality that they don't regret the decision to ask me for those pictures. Done right, it should reinforce their relationship with me, so that they will continue to look to me when listings come up.
This "Headshot Photographer Pro" course came out at just the right time, and fits the need perfectly. I already trusted Eli Jones with his brilliantly friendly, engaging and clear teaching style, that got me up and running quickly with my real estate photography business. Adding to the mix is Chris Powell, the main instructor in this course with many years of headshot experience and an impressive portfolio, and just as friendly, engaging and clear teaching style. With this power duo, I was able to got through the video lessons, and very quickly fill in the missing pieces of information I needed to get comfortable taking headshots.  
Although Chris covers studio shooting with lighting gear as part of the course, he primarily focuses on a more simplified approach using minimal gear and natural lighting you will find in practical on location situations. This is very encouraging, and tells me that this approach will be easy to incorporate in the real world.  Yes, you need a specific different lens, different camera settings and a slightly different mindset than shooting residential listings (how many times have you ever had to instruct a house to smile, for instance?)  But following his teachings, and the set of included example shoots covering various indoor and outdoors situations you will encounter, this course gets you up and running quickly with just what you need to know.
And to make it complete, the basics of headshot editing (cosmetic enhancements, blemish removal, face shaping, background replacement, etc) will allow me to deliver with confidence pictures that I know my clients will love, and I can be proud to feature in my gallery. Yes, in the past I have always outsourced this type of cosmetic portrait retouching, but it's great to know how to do it yourself if needed.
Finally, the business side of this is covered as well. It's great to have an idea realistically how much you can charge a client for headshots, how much time you can expect to spend per shoot, and how to deliver. This alone is gold, as I believe most of us, myself included, who add on headshots as that occasional "favor" only when asked, will charge minimally because we don't really feel that is our area of expertise, and thus can't justify charging what the professionals do.  This course changes that mindset and opens up a real solid potential revenue source.
I strongly recommend "Headshot Photographer Pro", whether you are coming across this site for the first time and want to take it as a standalone course, or as an additional training to build a different skillset if you have already gone through Eli's real estate photography training. It 's just too good an opportunity to pass on.
Why Headshots?


Many of you have heard the story of how I started my photography company, Norman & Young - but you probably haven't heard the story of how I started the REPP course and community.


A few years ago, after I grew Norman & Young to 15+ employees and we were bigger than I ever thought we could've been, I had to make a decision. I had already scaled my business so much, but I had to decide what would come next.


Should I keep expanding in DFW? Should I try to start branches in other cities or nearby states? Something about those options just didn't appeal to me though…


I don't remember exactly when the idea of creating an RE photography course first came to me, but it was like a light going off in my head!


I get to accomplish some of the things I love the most about scaling - expanding my team, forming new relationships, and creating something much larger than what I could accomplish on my own. And I got to push my business to new heights and experience and learn so many new things.


Starting REPP and Eli's Academy was one of the best decisions I have ever made. Not only that, but I've been so thankful for everyone's feedback, encouragement, great questions, and awesome success stories over the past couple years.


And there's been one really unexpected, exciting thing that I got to do because of all of your support - Experiment with Norman & Young! Because of your personal and financial support, not only have I been able to support the REPP team, but it's also given me room to try new things out at N&Y, and hopefully help everyone else in the process (things like the price raising experiment, the business matterport project (it was so bad, you didn't even really hear about it!), and many more).


But now, I think we've reached the most exciting point of this entire journey - I am part of a facebook community that has thousands of photographers, all with their own unique experiences, talents, and abilities! And THAT is exactly how this course has come about - It's all thanks to you guys!


I got so many requests, questions, and have seen so many discussions about doing headshots for Real Estate agents that I knew this was something we needed to do.


This community is the reason this course exists (Literally! Chris Powell is literally a member of the REPP community who runs a successful RE photo business and does an AMAZING job shooting headshots)! 


I'm so excited about all this course has to offer. Chris has been awesome to partner with on this course, and it's been a blast to get to know him. Chris is the proof that the methods we teach in REPP (ie. reliable, repeatable processes, customer service as the no. 1 goal, and so many more values and principles we believe in), aren't really our methods!


Just like so many of you in the course, we've discovered the things that make an RE business great - And in reality, they are just things that have made almost every business great, not just RE businesses.


In this course, we cover everything from:


The efficient, repeatable methods Chris has used to produce EXCELLENT quality headshot photos.


The most effective ways we found to market your headshots to your agents - and the potential for your headshot service business to grow from referrals just like your RE business does.


The presets, custom lightroom brushes, and the entire editing process Chris uses to save time, get the best images, and produce photos that agents really want.


The basics of how to price your services depending on your market and skill.


How to be confident in the headshot shooting process and make agents feel comfortable.


The easiest, and most straightforward methods to deliver your photos to clients.


And tons of other topics to help get you up and running in as little time as possible. Just like all my other courses, it comes with a 100% money back guarantee, no questions asked. Just email me within 30 days if it's not for you. If you have any questions, please email me or ask me about it in the next live Q&A. Hope to see you in the course!
ENROLL NOW
Pick a plan and sign up for instant access!
Hey! My name is Chris Powell and I am the founder of Powell Photo + Film and the co-creator of this course and community!
As a professional creator who has been featured in The Wall Street Journal, Forbes Magazine, LA Times, Fortune Magazine, and local Seattle and Bellevue magazines, Chris has already demonstrated himself as an expert in his fields and is excited to continue his work to raise the bar within the real estate industry.
Born and raised in the northwest near Puget Sound, Chris always loved the outdoors, and his passion for photography ignited when he was just ten years old. He began his journey with his parents' old point and shoot camera, taking pictures of birds in the backyard. It wasn't until late high school that he knew this was what he wanted to pursue as a career. Shortly after, Chris attended Seattle Central College on Capitol Hill and earned a degree in Commercial Photography. Since then, he has been a full-time freelance photographer and has worked with international hotels, resorts, nonprofits in various countries, and of course, realtors.
Chris loves establishing long-term connections with those he works with. When he is not behind the computer or camera, you can find him out enjoying nature - hiking, camping, exploring national parks, admiring wildlife, and can also be occasionally caught playing guitar or harmonica around a campfire.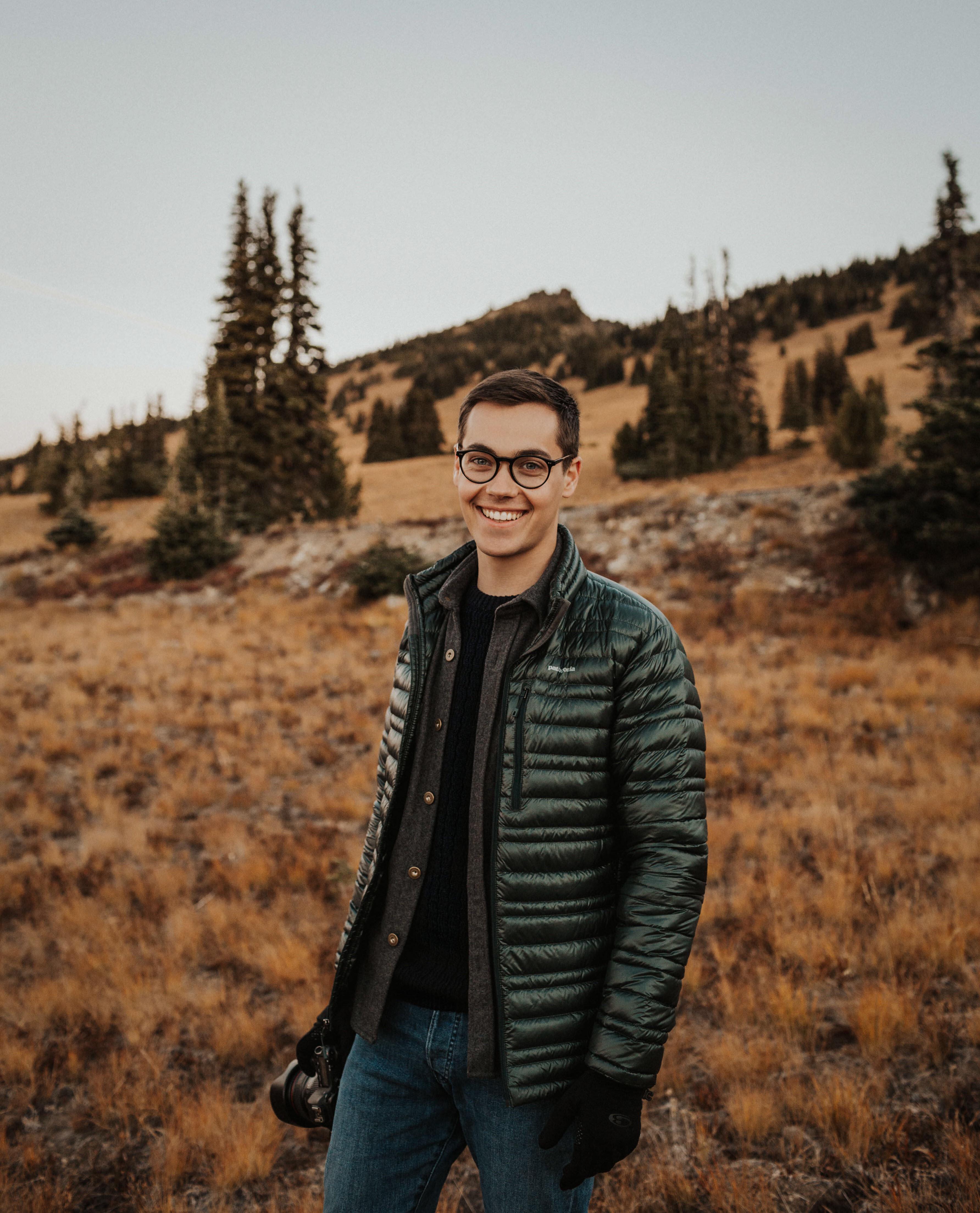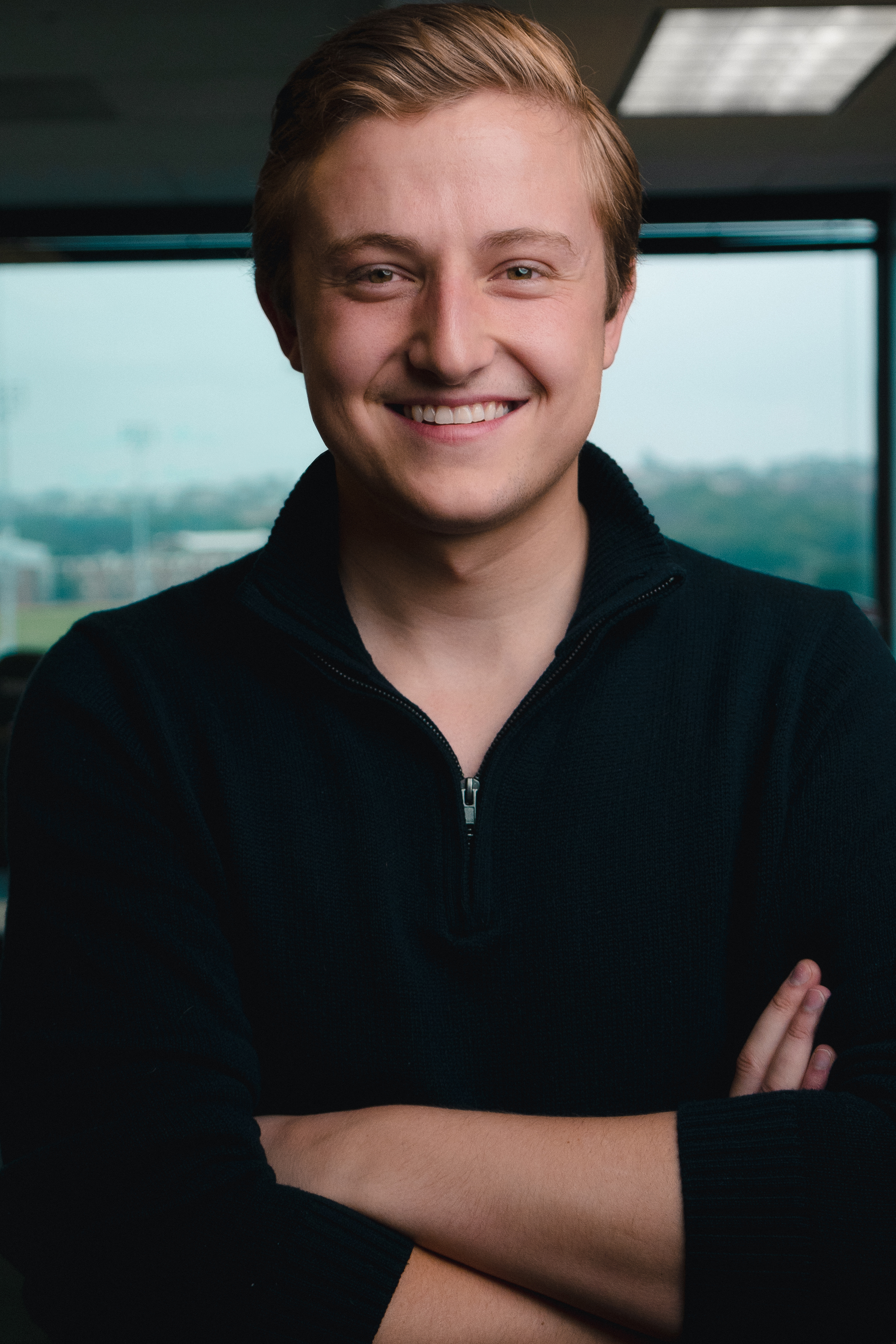 Hello! My name is Eli Jones and I am the founder of Norman & Young - and the co-creator of this course and community!
Founded in 2016, Norman & Young has quickly grown from a 2 man team to the 15+ we have now. During this growth process we learned and tested a lot - and have now compiled our best practices into this course, Real Estate Photographer Pro.
It has always been my belief that the reason most photographers are not as successful as they would like to be stems not from a lack of skill in their craft, but from a lack of the business and customer service concepts needed to build a thriving business. So while this course covers every component on how we shoot and edit; we place a heavy emphasis on the customer service, systems, and processes we have used to build Norman & Young.
I have always (as I am sure you have) been turned off by a lot of the scammy feeling online courses out there. So I was hesitant to build a course myself as I didn't want to get lumped in with that crowd. However, I am extremely proud of this product as I truly believe it offers a life changing amount of value for many photographers and others who want the opportunity to either become a full time photographer, or transition from a job they don't like to a self driven career as a photographer.
If you have any questions, please feel free to contact me directly at [email protected]!
*Disclaimer*
Notice to all customers/users of Real Estate Photographer Pro LLC (DBA: It's Eli Jones, Eli's Academy). Real Estate Photographer Pro LLC does not hold itself out as a post-secondary school and provides no educational state credits nor any state authorized degrees or certificates that could be used for post-secondary school benefits or alternatives of any kind. Moreover the services and products are not guaranteed to make you money. 
The law and my own desire to be straightforward require me to explain and disclose my services, products and business before you purchase from Real Estate Photographer Pro LLC. Our services and products are not designed or intended to have you 'start up' a business opportunity, but rather they are directed at enhancing your personal skills and your existing photography business. If you are 'starting' a business in photography/videography then you must know that you are doing it without my soliciting you to do so, and that you are doing it on your own volition while using my courses to assist you, and without relying on anything I say as an inducement to buy any of my courses or products to start a business.
*Financial Information Disclaimer*
Real Estate Photographer Pro LLC (DBA: It's Eli Jones, Eli's Academy) and affiliates and related parties do not provide tax, legal or accounting advice. This material has been prepared for informational purposes only, and is not intended to provide, and should not be relied on for, tax, legal or accounting advice. You should consult your own tax, legal and accounting advisors before engaging in any transaction. I am not a CPA, attorney, insurance, or financial advisor. If you need such advice, please contact a qualified CPA, attorney, insurance agent, or financial advisor. Linked items may create a financial benefit for Real Estate Photographer Pro LLC (DBA: It's Eli Jones, Eli's Academy). Before investing, please consult a licensed professional. Any stock purchases I show on video should not be considered "investment recommendations". I shall not be held liable for any losses you may incur for investing and trading in the stock market in attempt to mirror what I do. Unless investments are FDIC insured, they may decline in value and/or disappear entirely. Please be careful!
*Earnings Disclaimer*
I don't believe in get-rich-quick methods and can tell you that starting a real estate media company or investing are not get-rich-quick methods. Building a business takes a ton of hard work and dedication in order to be successful. Our courses are designed to help and guide you through the arduous process growing a real estate media business or investing. As stated by law, I cannot and do not make any guarantees about your own ability to get results or earn any money with my ideas, information, programs or strategies. I have worked incredibly hard to achieve my results and cannot guarantee you are willing to put in the same amount of work. I'm here to help by giving you my greatest strategies to move you forward, faster. However, nothing on this page or any of our websites or emails is a promise or guarantee of future earnings. Any financial numbers referenced here, or on any of our sites or emails, are simply estimates or projections or past results, and should not be considered exact, actual or as a promise of potential earnings - all numbers are illustrative only. Results may vary and testimonials are not claimed to represent typical results. All testimonials are real. These results are meant as a showcase of what the best, most motivated and driven students have done and should not be taken as average or typical results.
You should perform your own due diligence and use your own best judgment prior to making any investment decision pertaining to your business. By virtue of visiting this site or interacting with any portion of this site, you agree that you're fully responsible for the investments you make and any outcomes that may result.
*Disclaimer*
The income figures stated on my site, in my ads, and in my webinar training, are my personal results. Please understand my results are not typical, I'm not implying you'll duplicate them (or do anything for that matter). I have the benefit of 7 years of real estate photography experience and training. The average person who buys any "how to" information gets little to no results. I'm using these references for example purposes only. Your results will vary and depend on many factors …including but not limited to your background, experience, and work ethic. All business entails risk as well as massive and consistent effort and action. If you're not willing to accept that, please DO NOT GET THIS PRODUCT.
Have questions about Real Estate Photographer Pro LLC (DBA: It's Eli Jones, Eli's Academy)? Please email [email protected]