The 5 Day Real Estate Photographer
📸 
Introducing: Crash Course | The 5-Day Real Estate Photographer
The 5-Day Real Estate Photographer is the most streamlined, most affordable, and MOST creatively and artistically fulfilling training program I've created to date. I designed it to specifically remove every single barrier to entry, so you can finally try your hand at Real Estate Photography…


WITHOUT having to "go all in" and commit to a large and expensive training course...


WITHOUT having to quit any niches you're currently working in (or quit your day job)…


And WITHOUT feeling like you've lost your artistic edge, or are doing something "too commercial"
What is The 5-Day Real Estate Photographer?
As its name implies, The 5-Day Real Estate Photographer is a 5-day course that will teach you everything you need to know about shooting and editing Real Estate photos! You'll learn exactly how I shoot and edit Real Estate photos my Realtor clients love (which keeps them coming back for more, every single week)...


Filmed at the stunning Hawk & Mesa near Joshua Tree National Park, this is the first course I've ever taught "on location", so you'll get to learn on one of the most beautiful and architecturally unique properties in all of North America! Accompany me virtually as I shoot and edit photos of this breathtaking retreat, walking you step by step through EXACTLY how I do it, from start to finish...


I'll teach you tricks of the trade that took me YEARS to figure out, so you can get on the fast track to success in this highly profitable niche… And, by following the simple action steps I lay out in the course, you'll even walk away with your own stunning Real Estate photos -- which you can add to your portfolio -- in just 5 days!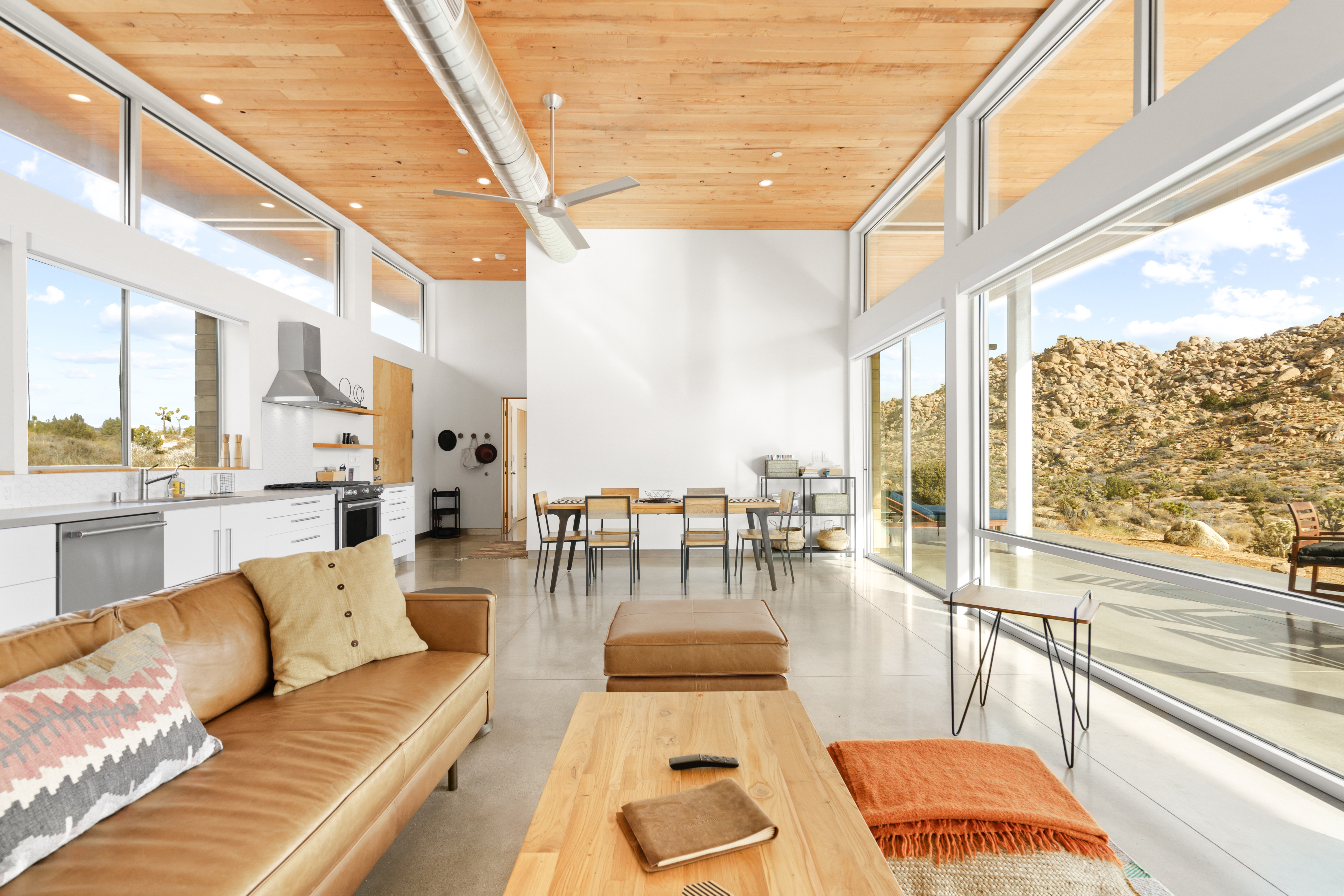 The ENTIRE shooting process I use to capture my daylight photos is covered in detail step by step so that you will immediately be able to replicate my results.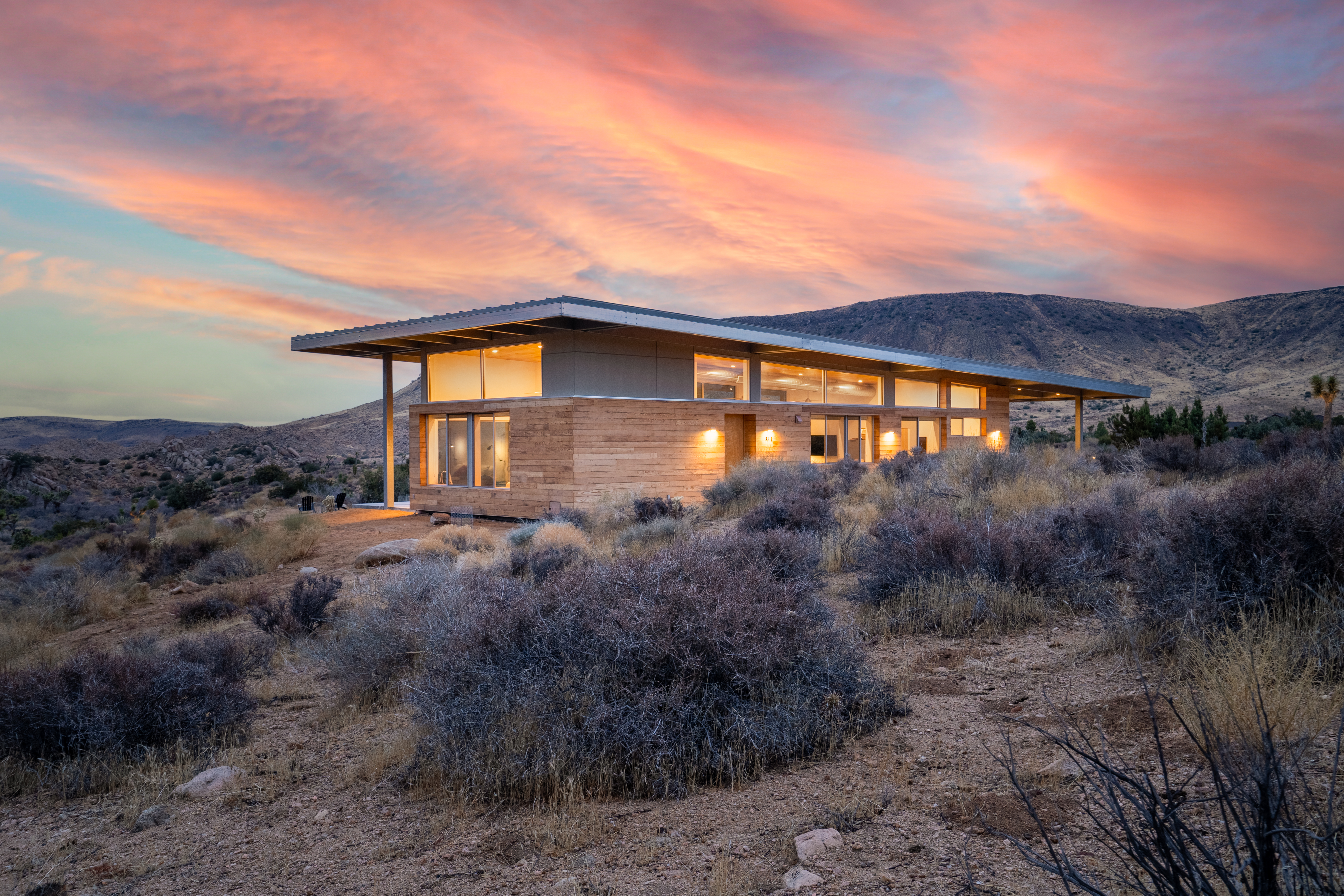 Just like the daylight process, I cover my ENTIRE twilight shoot workflow from settings to composition to the many tips & tricks I have learned over the years.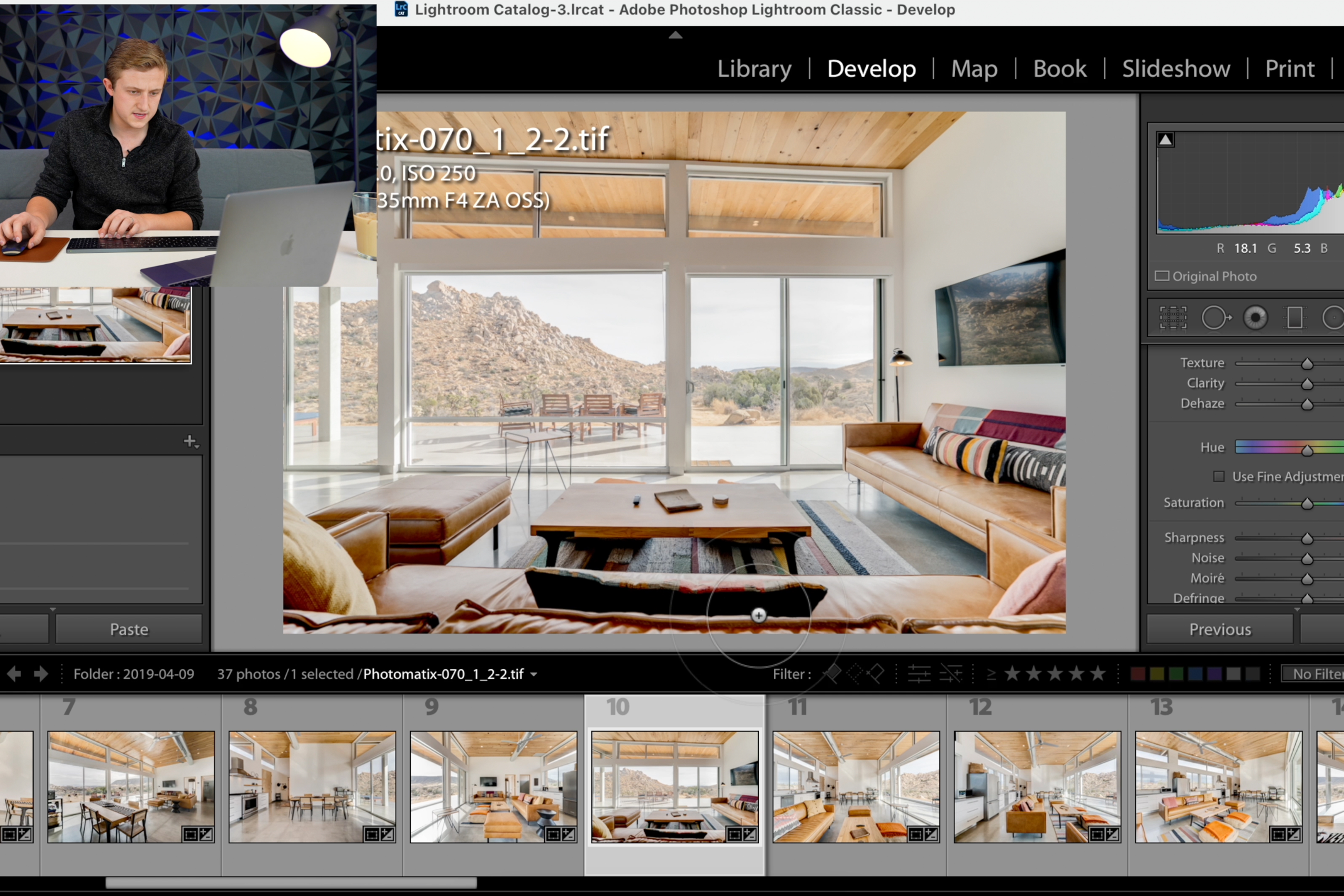 Daylight & Twilight Editing
Real estate photos are only as good as the editing process they were created by. In this course I teach my complete editing workflow for both daylight and twilight images.
Learn and practice your Real Estate Photography skills on one of the most stunning properties in North America -- without leaving your home!
When I created this course, I really wanted to not only teach you HOW to photograph and edit Real Estate… But also to bring out the most artistic and creative aspects of it...


That's why I chose to build the course around a very special Real Estate Photography shoot I did, at the breathtaking Hawk & Mesa retreat in the heart of Joshua Tree State Park in California!


The legendary Hawk & Mesa was designed by Los Angeles based architect Jeremy Levine, who specializes in creating stunning homes that are both unique and sustainably built… Plus it is situated on 120 acres of beautiful hiking paths, Joshua Trees, bouldering paths, and wildlife… All of which make for lots of amazing photography opportunities!


And, while you'll be enjoying all of the stunning architecture, landscaping, scenery, and lessons from the comfort of your home, you'll get to accompany me virtually, watching "over my shoulder" and following along as I teach you how to shoot and edit Real Estate on this one-of-a-kind property!
Walk away with your own "Instant Real Estate Photography Portfolio"!
Please understand this is NOT a course full of fluff and theory… This is a practical, actionable, hands-on course where you WILL learn EXACTLY how I shoot Real Estate photos my clients love and are happy to pay me well for!


In fact, one of the coolest things about The 5-Day Real Estate Photographer is that, in addition to walking away KNOWING how to shoot Real Estate, you'll also walk away with something even better…


You'll also be editing your own copies of my raw Hawk & Mesa photos, which you can edit (using the tutorials I'll give you in the course) and add to your portfolio immediately! You can add them to your existing portfolio, or you can even use them to create a brand new Real Estate Photography portfolio… Or both!


This is a unique opportunity to begin building a stunning Real Estate Photography portfolio, in just five days!
Fill holes in you calendar, or fill your entire calendar for Real Estate shoots -- it's totally up to you
One of my favorite aspects of Real Estate Photography is the FLEXIBILITY it affords you as a photographer. Many of my students are wedding or portrait photographers who use Real Estate shoots to fill up their calendar in-between their main gigs… But I also have other students who choose to focus more (or even exclusively) on Real Estate Photography. The choice is completely up to you.


I've found that the most successful professional photographers are the ones who give themselves the most options and the largest "talent stack". The more you are able to do, the easier it is for you to stay busy and get all the business and clients you want.


Real Estate Photography is especially useful in this way because there is always a demand for it. Unlike weddings and portraits, which clients need
only so often
, Realtors are ALWAYS in need of someone to photograph all of the new listings they bring in each week! 


This is why I'm so passionate about helping photographers like you to add Real Estate to their portfolio, as it can literally transform your business!
Frequently Asked Questions
Do I have to show up for live classes?


You do NOT have to show up for live classes. The 5-Day Real Estate Photographer is a video based course that goes at your own pace. So you can start and finish any time you want to.


How much time do I need to commit for this course?
Between watching the videos and doing the action-step assignments that accompany each video, you're looking at about 1.5 hours per day, for the five-day duration of the program. So about 7.5 hours total. Of course, you can always go slower and lower the daily time commitment that way if you need to.
Do I need any prior photography or camera experience?


Nope! My goal when creating this course (and my other courses) was to have all the needed info contained in the course so no outside research or prior experience is needed!
How long do I have access to the course?


For life! While the course is broken down into a 5 day format, it is completely self paced and you will be able to go back and watch any of the videos whenever you like -- on any device with an internet connection!


What If I am not Satisfied?


No worries at all, I will refund your money! That being said, I put a lot of effort into my courses and I think you will really like this one! :)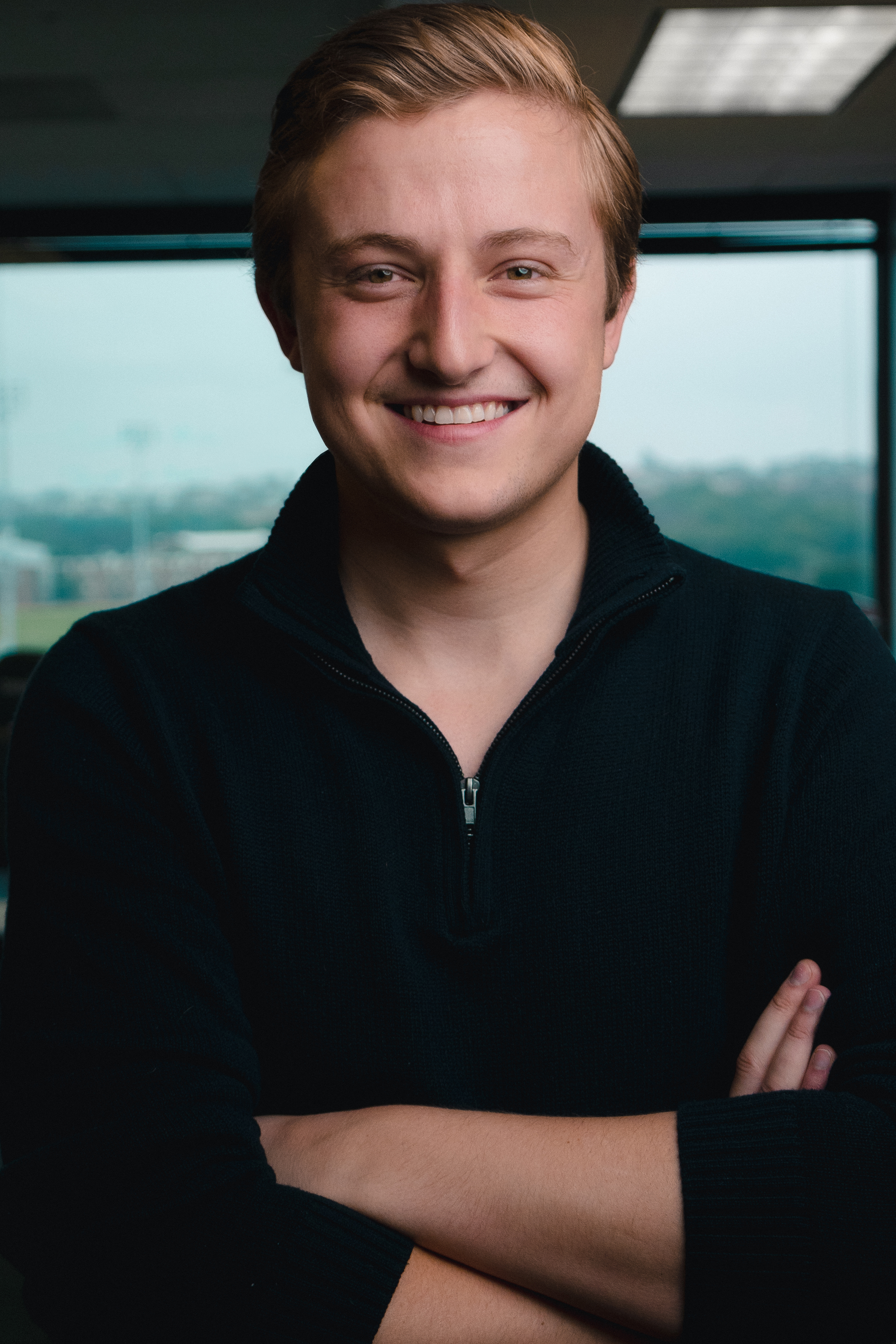 Hello! My name is Eli Jones and I am the founder of Norman & Young - and the creator of this course and community!
Founded in 2016, Norman & Young has quickly grown from a 2 man team to the 15+ we have now. During this growth process we learned and tested a lot - and have now compiled our best practices into this course, Real Estate Photographer Pro.
It has always been my belief that the reason most photographers are not as successful as they would like to be stems not from a lack of skill in their craft, but from a lack of the business and customer service concepts needed to build a thriving business. So while this course covers every component on how we shoot and edit; we place a heavy emphasis on the customer service, systems, and processes we have used to build Norman & Young.
I have always (as I am sure you have) been turned off by a lot of the scammy feeling online courses out there. So I was hesitant to build a course myself as I didn't want to get lumped in with that crowd. However, I am extremely proud of this product as I truly believe it offers a life changing amount of value for many photographers and others who want the opportunity to either become a full time photographer, or transition from a job they don't like to a self driven career as a photographer.
If you have any questions, please feel free to contact me directly at [email protected]!
*Disclaimer*
Notice to all customers/users of Real Estate Photographer Pro LLC (DBA: It's Eli Jones, Eli's Academy). Real Estate Photographer Pro LLC does not hold itself out as a post-secondary school and provides no educational state credits nor any state authorized degrees or certificates that could be used for post-secondary school benefits or alternatives of any kind. Moreover the services and products are not guaranteed to make you money. 
The law and my own desire to be straightforward require me to explain and disclose my services, products and business before you purchase from Real Estate Photographer Pro LLC. Our services and products are not designed or intended to have you 'start up' a business opportunity, but rather they are directed at enhancing your personal skills and your existing photography business. If you are 'starting' a business in photography/videography then you must know that you are doing it without my soliciting you to do so, and that you are doing it on your own volition while using my courses to assist you, and without relying on anything I say as an inducement to buy any of my courses or products to start a business.
*Financial Information Disclaimer*
Real Estate Photographer Pro LLC (DBA: It's Eli Jones, Eli's Academy) and affiliates and related parties do not provide tax, legal or accounting advice. This material has been prepared for informational purposes only, and is not intended to provide, and should not be relied on for, tax, legal or accounting advice. You should consult your own tax, legal and accounting advisors before engaging in any transaction. I am not a CPA, attorney, insurance, or financial advisor. If you need such advice, please contact a qualified CPA, attorney, insurance agent, or financial advisor. Linked items may create a financial benefit for Real Estate Photographer Pro LLC (DBA: It's Eli Jones, Eli's Academy). Before investing, please consult a licensed professional. Any stock purchases I show on video should not be considered "investment recommendations". I shall not be held liable for any losses you may incur for investing and trading in the stock market in attempt to mirror what I do. Unless investments are FDIC insured, they may decline in value and/or disappear entirely. Please be careful!
*Earnings Disclaimer*
I don't believe in get-rich-quick methods and can tell you that starting a real estate media company or investing are not get-rich-quick methods. Building a business takes a ton of hard work and dedication in order to be successful. Our courses are designed to help and guide you through the arduous process growing a real estate media business or investing. As stated by law, I cannot and do not make any guarantees about your own ability to get results or earn any money with my ideas, information, programs or strategies. I have worked incredibly hard to achieve my results and cannot guarantee you are willing to put in the same amount of work. I'm here to help by giving you my greatest strategies to move you forward, faster. However, nothing on this page or any of our websites or emails is a promise or guarantee of future earnings. Any financial numbers referenced here, or on any of our sites or emails, are simply estimates or projections or past results, and should not be considered exact, actual or as a promise of potential earnings - all numbers are illustrative only. Results may vary and testimonials are not claimed to represent typical results. All testimonials are real. These results are meant as a showcase of what the best, most motivated and driven students have done and should not be taken as average or typical results.
You should perform your own due diligence and use your own best judgment prior to making any investment decision pertaining to your business. By virtue of visiting this site or interacting with any portion of this site, you agree that you're fully responsible for the investments you make and any outcomes that may result.
*Disclaimer*
The income figures stated on my site, in my ads, and in my webinar training, are my personal results. Please understand my results are not typical, I'm not implying you'll duplicate them (or do anything for that matter). I have the benefit of 7 years of real estate photography experience and training. The average person who buys any "how to" information gets little to no results. I'm using these references for example purposes only. Your results will vary and depend on many factors …including but not limited to your background, experience, and work ethic. All business entails risk as well as massive and consistent effort and action. If you're not willing to accept that, please DO NOT GET THIS PRODUCT.
Have questions about Real Estate Photographer Pro LLC (DBA: It's Eli Jones, Eli's Academy)? Please email [email protected]