The Ultimate Guide to Real Estate Photography!
📸 
ENROLL NOW
Pick a plan and sign up for instant access!
WHAT'S INCLUDED IN THE COURSE?
100+ VALUE PACKED VIDEO TUTORIALS
This course is my "business in a box" and covers everything I did to start and grow my real estate photography company to 16 staff and $1M+ in yearly revenue in less than 4 years. I cover topics ranging from presets, software, camera gear, editing, and shooting - to business principles, customer service, and systems. This course is designed to be the only resource you will need to build a thriving real estate photography business. Regardless of whether you want to be a fully booked single photographer, or scale and hire like I did, this course will provide you the blueprint and answers that you are looking for!
ACCESS TO MEMBERS ONLY FACEBOOK GROUP
+ WEEKLY LIVE Q&A
When I was building Norman & Young, I had so many questions I would have loved to be able to ask - so we created a members only facebook group where my team, and students who have taken the course answer questions and help each other along the way. I also do multiple hours of live Q&A in this group each week!
DOWNLOADS
Download raw photos, video clips, presets, templates and everything we use to run and grow our business! You can even use our proven website template! We include both the sample photos and videos to follow along with as well as the presets we use to process our photos at my company, Norman & Young.
30 DAY MONEY BACK GUARANTEE
This isn't another course built to take your money. If you watch the course, implement the methods we teach, and don't see results, we will give you 100% of your money back within 30 days. The goal was of course to create another source of revenue for our company, but over that was to help others replicate our success in their market - so we don't want your money if REPP did not work for you!
SEE WHAT OUR MEMBERS ARE SAYING!


WHO IS THIS COURSE FOR?


• Anyone interested in starting or growing their photography business
• Photography hobbyists who want to turn their passion into a career
• Professional photographers looking to grow their skillset
• Real estate photography professionals interested in scaling up their business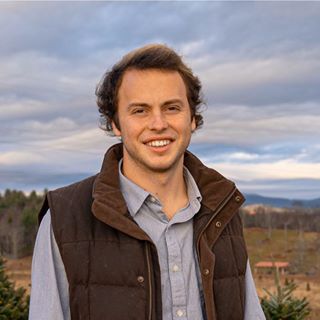 "I have had my own company for over two years and somehow this course has provided a lot of new information on how to not only set up my business properly, but also how to stand out with customer experience. I have quickly learned what goes into creating a successful business from preparing for taxes to building a team. The weekly Q &A has also helped me think for myself because of the direct access to the owner of the course." --Tommy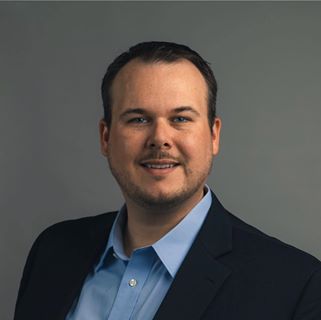 "Absolutely amazing program, and the guys that created it are some of the most nice, friendly, sincere people you will ever come across!! I can not recommend it enough for any body who is seriously thinking about starting a real estate photography company... it will help you start light years ahead of where you would have on your own... I know it did for me!" --Ryan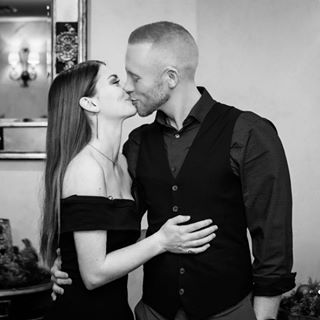 "This course filled in the gaps of what it was that I was missing in order to take my business from one appointment a week (sometimes one per month) to a minimum of one appointment per day. Eli knows what he is talking about and truly breaks everything down for you. Highly recommended."
--Zachary
3 POSSIBLE PATHS TO SUCCESS


One of my favorite things about real estate photography is that it gives you plenty of options as a photographer!


Path #1: Operate a "one person" business


For many people, this is a great way to start out. It's a risk-free, low-pressure way to get your feet wet, while earning money doing something you enjoy. 


It also allows you to earn a pretty good income, without most of the challenges of a traditional business. 


Remember, in my first year I was able to earn roughly $60,000, without having to work full time, rent an office, hire employees, and so on.
In fact, I have multiple students making $100k+ per year as a single photographer!


You can choose to stop at this point if you'd like. Personally, I chose to keep growing my business, which leads me to...


Path #2: Operate a small business


For anyone interested in growing past the "one person" business phase, a great option is to grow into a small business.


You can hire a few employees, which allows you to service more clients -- this translates into more income, while still keeping things relatively small, and keeping your overhead low.


Again, you may choose to stop at this point, comfortably serving a few clients and operating a small, low-pressure business. Or, you may choose to do what I did...


Path #3: Scale your business


Today, my small "side hustle" business is now a full fledged and growing operation, with over 1,000 clients, 15 employees and contractors, and over $1-million dollars in annual revenue.


The beautiful thing about having all of these options is that you don't have to decide now -- you can start from wherever you're currently at, and grow it to whatever level you're comfortable with.


Or maybe you'll want to challenge yourself to get out of your comfort zone, and grow into a new one! Again, it's all up to you. As a Real Estate Photography Pro, the sky's the limit, and you get to choose.
FROM HOBBYIST TO $1,000,000+ IN YEARLY REVENUE


One of my favorite things about Real Estate Photography is that anyone can do it.


It doesn't matter if you're already a professional photographer, a hobbyist, or even if you've never held a camera in your entire life -- I can teach you how to do it and be successful at it.


And it doesn't take years or months to learn. Nor does it cost thousands of dollars, require you to take out expensive student loans, and so on.


Quite to the contrary, it's something anyone can learn quickly, and get up and running in just a few days if you really want to.


I know this from personal experience. When I started my Real Estate Photography company, Norman & Young (Norman is my middle name, and Young is my brother's middle name), it was just a side business I started...by accident!


I was only 17 at the time, and I was planning to go to college. I thought the only way to make a good income in this world was to get a four-year degree, so that's what I was working towards.


My plan was to become a doctor. But I started questioning that plan because almost every doctor I talked to told me they wouldn't do it over again, if they had the choice.


They said it "wasn't what they expected," that they didn't enjoy it, AND it took them $500,000 or more in student loans, plus an entire decade of school, to start making a decent income.


That was pretty sobering -- can you imagine going into debt for half a million dollars, and spending an entire decade going to school, only to regret your decision once you finally started working? I'd hate to be a patient one of those disgruntled doctors is about to operate on!


Luckily, right before I went off to college, I was asked if I could take some photos of a house that was listed for sale -- and being a teenager in need of money, I said yes. 


I was far from a professional photographer, and I ended up making every mistake you could make when photographing real estate, but I still made $50. Not bad for a kid who had no experience!


But I was hardly prepared for what would happen next...


It wasn't long before word got around, and more and more real estate agents were hiring me to photograph their property listings.


By the end of my first full year, I'd made over $100,000. Since that's more than many college professors themselves earn, I decided to pursue my Real Estate Photography business, instead of a college degree.


That turned out to be one of the best decisions I've ever made. 


I could have stopped there if I wanted to. Making six-figures photographing houses was already an amazing way to make a living.


But I saw the potential and knew it could be bigger, so I recruited my brother to help me grow it into a bigger business. Just like that, Norman & Young was created.


Fast forward five years, and some incredible things have happened:


• We now have over 1,000 paying clients
• We've doubled our revenue every single year -- we're now at over $1,000,000+ in yearly revenue, and still growing!
• We've been able to hire 10+ employees, so we can earn even more money, with less effort


Remember what I said earlier… It doesn't matter where you're currently at…


Maybe you're considering Real Estate Photography as a side hustle, like I was at first…


Or maybe you want to turn it into a nice six-figure income, doing something enjoyable… 


Or perhaps you want to grow it into a larger business, like I did…


Either way, I'd love to help you get there. 


That's why I created Estate Photographer Pro. 


I've packed this course with all of the info I wish I'd started with, including:


• Every step you should take to get started quickly and successfully
• How to grow your business, so you can earn more, with less effort
• Mistakes that prevent most Real Estate Photographers from success and profitability, and what you should do instead
• Step by step systems for photographing any property
What to do before, during, and after a shoot
• A simple and effective system for getting tons of clients (without cold calling or other uncomfortable forms of "selling")
• How to keep clients coming back for more, so you keep getting paid, without having to keep finding new clients
• Simple pricing structures you can emulate, so you won't have to guess how much to charge
• What services to offer clients for maximum profitability
• And much, much, much more!


I even go into all the nitty gritty details, like naming your business, whether or not to incorporate, how to think about sales tax -- and of course everything you need to know about what gear to use, and how to shoot and edit photos!


I couldn't be prouder of this course, or more excited to share it with you. 


Feel free to have a look around the page -- I believe you'll find all the information you need to make a decision, but if not, feel free to email me at
[email protected]
and I'll get back to you shortly (I read and respond to all emails personally).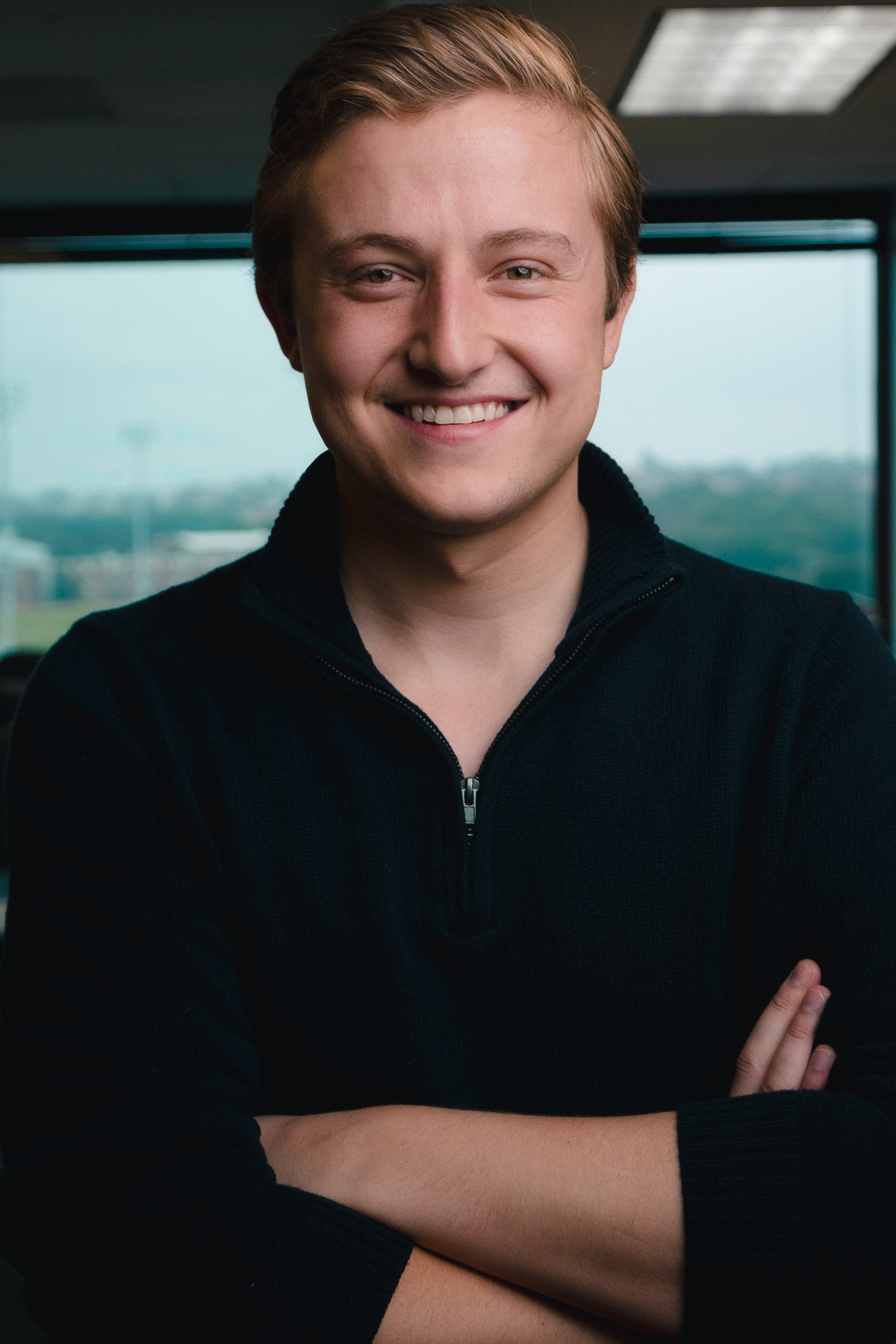 Hello! My name is Eli Jones and I am the founder of Norman & Young - and the creator of this course and community!
Founded in 2016, Norman & Young has quickly grown from a 2 man team to the 15+ we have now. During this growth process we learned and tested a lot - and have now compiled our best practices into this course, Real Estate Photographer Pro.
It has always been my belief that the reason most photographers are not as successful as they would like to be stems not from a lack of skill in their craft, but from a lack of the business and customer service concepts needed to build a thriving business. So while this course covers every component on how we shoot and edit; we place a heavy emphasis on the customer service, systems, and processes we have used to build Norman & Young.
I have always (as I am sure you have) been turned off by a lot of the scammy feeling online courses out there. So I was hesitant to build a course myself as I didn't want to get lumped in with that crowd. However, I am extremely proud of this product as I truly believe it offers a life changing amount of value for many photographers and others who want the opportunity to either become a full time photographer, or transition from a job they don't like to a self driven career as a photographer.
If you have any questions, please feel free to contact me directly at [email protected]!
*Disclaimer*
Notice to all customers/users of Real Estate Photographer Pro LLC (DBA: It's Eli Jones, Eli's Academy). Real Estate Photographer Pro LLC does not hold itself out as a post-secondary school and provides no educational state credits nor any state authorized degrees or certificates that could be used for post-secondary school benefits or alternatives of any kind. Moreover the services and products are not guaranteed to make you money. 
The law and my own desire to be straightforward require me to explain and disclose my services, products and business before you purchase from Real Estate Photographer Pro LLC. Our services and products are not designed or intended to have you 'start up' a business opportunity, but rather they are directed at enhancing your personal skills and your existing photography business. If you are 'starting' a business in photography/videography then you must know that you are doing it without my soliciting you to do so, and that you are doing it on your own volition while using my courses to assist you, and without relying on anything I say as an inducement to buy any of my courses or products to start a business.
*Financial Information Disclaimer*
Real Estate Photographer Pro LLC (DBA: It's Eli Jones, Eli's Academy) and affiliates and related parties do not provide tax, legal or accounting advice. This material has been prepared for informational purposes only, and is not intended to provide, and should not be relied on for, tax, legal or accounting advice. You should consult your own tax, legal and accounting advisors before engaging in any transaction. I am not a CPA, attorney, insurance, or financial advisor. If you need such advice, please contact a qualified CPA, attorney, insurance agent, or financial advisor. Linked items may create a financial benefit for Real Estate Photographer Pro LLC (DBA: It's Eli Jones, Eli's Academy). Before investing, please consult a licensed professional. Any stock purchases I show on video should not be considered "investment recommendations". I shall not be held liable for any losses you may incur for investing and trading in the stock market in attempt to mirror what I do. Unless investments are FDIC insured, they may decline in value and/or disappear entirely. Please be careful!
*Earnings Disclaimer*
I don't believe in get-rich-quick methods and can tell you that starting a real estate media company or investing are not get-rich-quick methods. Building a business takes a ton of hard work and dedication in order to be successful. Our courses are designed to help and guide you through the arduous process growing a real estate media business or investing. As stated by law, I cannot and do not make any guarantees about your own ability to get results or earn any money with my ideas, information, programs or strategies. I have worked incredibly hard to achieve my results and cannot guarantee you are willing to put in the same amount of work. I'm here to help by giving you my greatest strategies to move you forward, faster. However, nothing on this page or any of our websites or emails is a promise or guarantee of future earnings. Any financial numbers referenced here, or on any of our sites or emails, are simply estimates or projections or past results, and should not be considered exact, actual or as a promise of potential earnings - all numbers are illustrative only. Results may vary and testimonials are not claimed to represent typical results. All testimonials are real. These results are meant as a showcase of what the best, most motivated and driven students have done and should not be taken as average or typical results.
You should perform your own due diligence and use your own best judgment prior to making any investment decision pertaining to your business. By virtue of visiting this site or interacting with any portion of this site, you agree that you're fully responsible for the investments you make and any outcomes that may result.
*Disclaimer*
The income figures stated on my site, in my ads, and in my webinar training, are my personal results. Please understand my results are not typical, I'm not implying you'll duplicate them (or do anything for that matter). I have the benefit of 7 years of real estate photography experience and training. The average person who buys any "how to" information gets little to no results. I'm using these references for example purposes only. Your results will vary and depend on many factors …including but not limited to your background, experience, and work ethic. All business entails risk as well as massive and consistent effort and action. If you're not willing to accept that, please DO NOT GET THIS PRODUCT.
Have questions about Real Estate Photographer Pro LLC (DBA: It's Eli Jones, Eli's Academy)? Please email [email protected]
<