The Ultimate Guide to Making Money with Real Estate 3D Tours!
Break into the lucrative business of Real Estate Photography, so you can make money making 3D tours, while being your own boss!
With governments around the world encouraging social distancing, more homeshoppers than ever are using 3D Tours to virtually "tour" houses, without leaving their homes. To keep up with this increased demand, Real Estate Salespeople are happy to pay people like YOU to create 3D Tours of their property listings!


• Be your own boss
• Do work you enjoy
• Make your own hours


Works great as a side hustle, or full time business!
WHATS INCLUDED IN THIS COURSE:


• Everything you need to start, operate, and grow a business creating 3D Tours


• Complete tutorials and walkthroughs, showing you exactly how to create 3D Tours, from start to finish


• Non-technical explanations that anyone can understand and apply


• How to find clients who will happily pay you to create 3D Tours for them


• Access to our thriving Facebook community
WHO IS THIS COURSE FOR?


• Anyone interested in starting or growing their own business
• Photography hobbyists who want to turn their passion into a career
• Professional photographers looking for a sustainable, profitable business opportunity
• Real estate photography professionals interested in scaling up their business
30 DAY MONEY BACK GUARANTEE
This isn't another course built to take your money. If you join the course and realize it's not right for you within the first 30 days I will give you 100% of your money back. The goal was of course to create another source of revenue for my company, but over that was to help others replicate our success in their market - so I don't want your money if you don't feel it is right for you!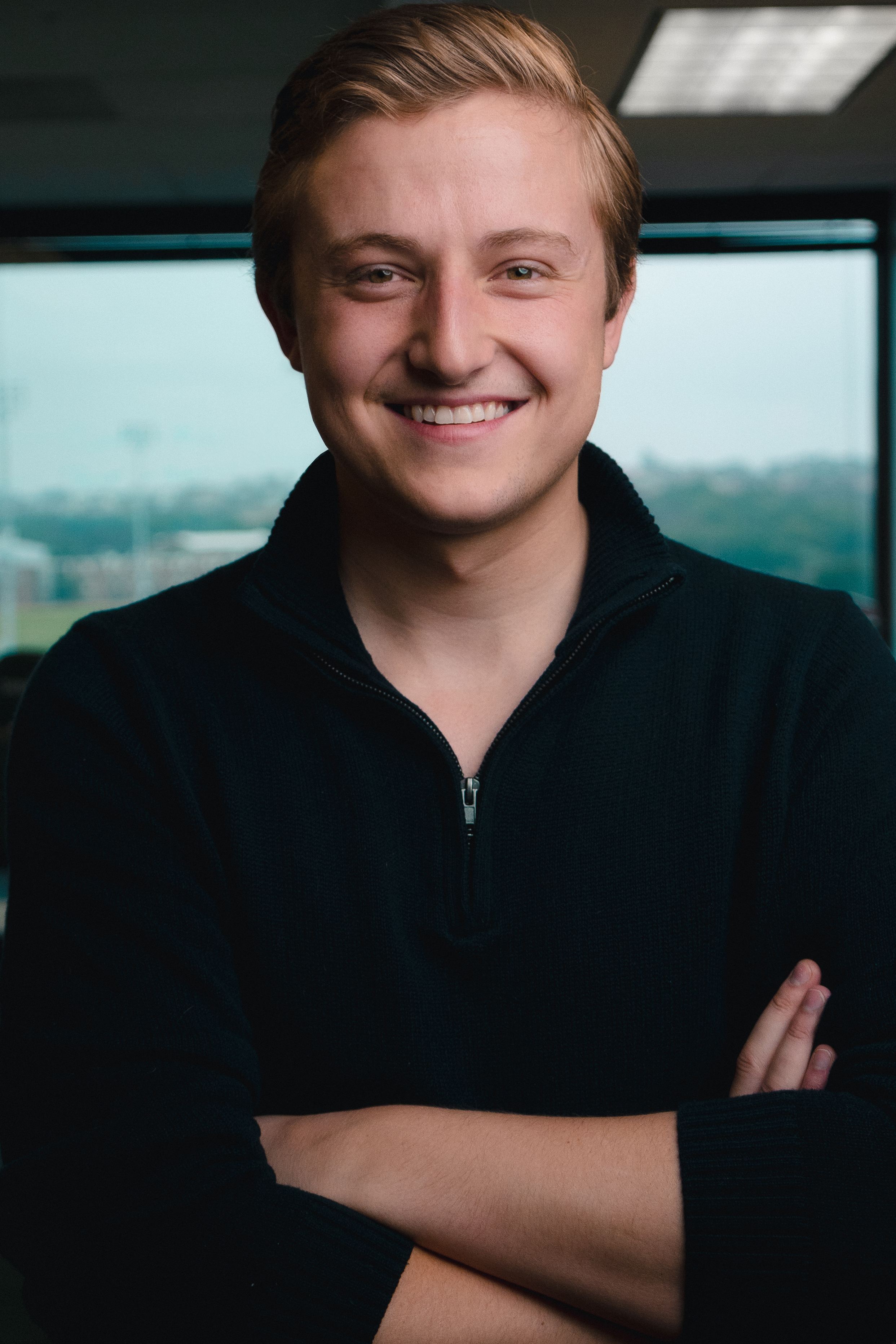 Hello! My name is Eli Jones and I am the founder of Norman & Young - and the creator of this course and community!
Founded in 2016, Norman & Young has quickly grown from a 2 man team to the 15+ we have now. During this growth process we learned and tested a lot - and have now compiled our best practices into this school, Real Estate Photographer Pro.
It has always been my belief that the reason most photographers are not as successful as they would like to be stems not from a lack of skill in their craft, but from a lack of the business and customer service concepts needed to build a thriving business. So while this course covers every component on how we shoot and edit; we place a heavy emphasis on the customer service, systems, and processes we have used to build Norman & Young.
I have always (as I am sure you have) been turned off by a lot of the scammy feeling online courses out there. So I was hesitant to build a course myself as I didn't want to get lumped in with that crowd. However, I am extremely proud of this product as I truly believe it offers a life changing amount of value for many photographers and others who want the opportunity to either become a full time photographer, or transition from a job they don't like to a self driven career as a photographer.
If you have any questions, please feel free to contact me directly at [email protected]!
*Disclaimer*
Notice to all customers/users of Real Estate Photographer Pro LLC (DBA: It's Eli Jones, Eli's Academy). Real Estate Photographer Pro LLC does not hold itself out as a post-secondary school and provides no educational state credits nor any state authorized degrees or certificates that could be used for post-secondary school benefits or alternatives of any kind. Moreover the services and products are not guaranteed to make you money. 
The law and my own desire to be straightforward require me to explain and disclose my services, products and business before you purchase from Real Estate Photographer Pro LLC. Our services and products are not designed or intended to have you 'start up' a business opportunity, but rather they are directed at enhancing your personal skills and your existing photography business. If you are 'starting' a business in photography/videography then you must know that you are doing it without my soliciting you to do so, and that you are doing it on your own volition while using my courses to assist you, and without relying on anything I say as an inducement to buy any of my courses or products to start a business.
*Financial Information Disclaimer*
Real Estate Photographer Pro LLC (DBA: It's Eli Jones, Eli's Academy) and affiliates and related parties do not provide tax, legal or accounting advice. This material has been prepared for informational purposes only, and is not intended to provide, and should not be relied on for, tax, legal or accounting advice. You should consult your own tax, legal and accounting advisors before engaging in any transaction. I am not a CPA, attorney, insurance, or financial advisor. If you need such advice, please contact a qualified CPA, attorney, insurance agent, or financial advisor. Linked items may create a financial benefit for Real Estate Photographer Pro LLC (DBA: It's Eli Jones, Eli's Academy). Before investing, please consult a licensed professional. Any stock purchases I show on video should not be considered "investment recommendations". I shall not be held liable for any losses you may incur for investing and trading in the stock market in attempt to mirror what I do. Unless investments are FDIC insured, they may decline in value and/or disappear entirely. Please be careful!
*Earnings Disclaimer*
I don't believe in get-rich-quick methods and can tell you that starting a real estate media company or investing are not get-rich-quick methods. Building a business takes a ton of hard work and dedication in order to be successful. Our courses are designed to help and guide you through the arduous process growing a real estate media business or investing. As stated by law, I cannot and do not make any guarantees about your own ability to get results or earn any money with my ideas, information, programs or strategies. I have worked incredibly hard to achieve my results and cannot guarantee you are willing to put in the same amount of work. I'm here to help by giving you my greatest strategies to move you forward, faster. However, nothing on this page or any of our websites or emails is a promise or guarantee of future earnings. Any financial numbers referenced here, or on any of our sites or emails, are simply estimates or projections or past results, and should not be considered exact, actual or as a promise of potential earnings - all numbers are illustrative only. Results may vary and testimonials are not claimed to represent typical results. All testimonials are real. These results are meant as a showcase of what the best, most motivated and driven students have done and should not be taken as average or typical results.
You should perform your own due diligence and use your own best judgment prior to making any investment decision pertaining to your business. By virtue of visiting this site or interacting with any portion of this site, you agree that you're fully responsible for the investments you make and any outcomes that may result.
*Disclaimer*
The income figures stated on my site, in my ads, and in my webinar training, are my personal results. Please understand my results are not typical, I'm not implying you'll duplicate them (or do anything for that matter). I have the benefit of 7 years of real estate photography experience and training. The average person who buys any "how to" information gets little to no results. I'm using these references for example purposes only. Your results will vary and depend on many factors …including but not limited to your background, experience, and work ethic. All business entails risk as well as massive and consistent effort and action. If you're not willing to accept that, please DO NOT GET THIS PRODUCT.
Have questions about Real Estate Photographer Pro LLC (DBA: It's Eli Jones, Eli's Academy)? Please email [email protected]