1.3 - STATS | WHERE OUR REVENUE COMES FROM
Example of Norman and Young's Revenue Breakdown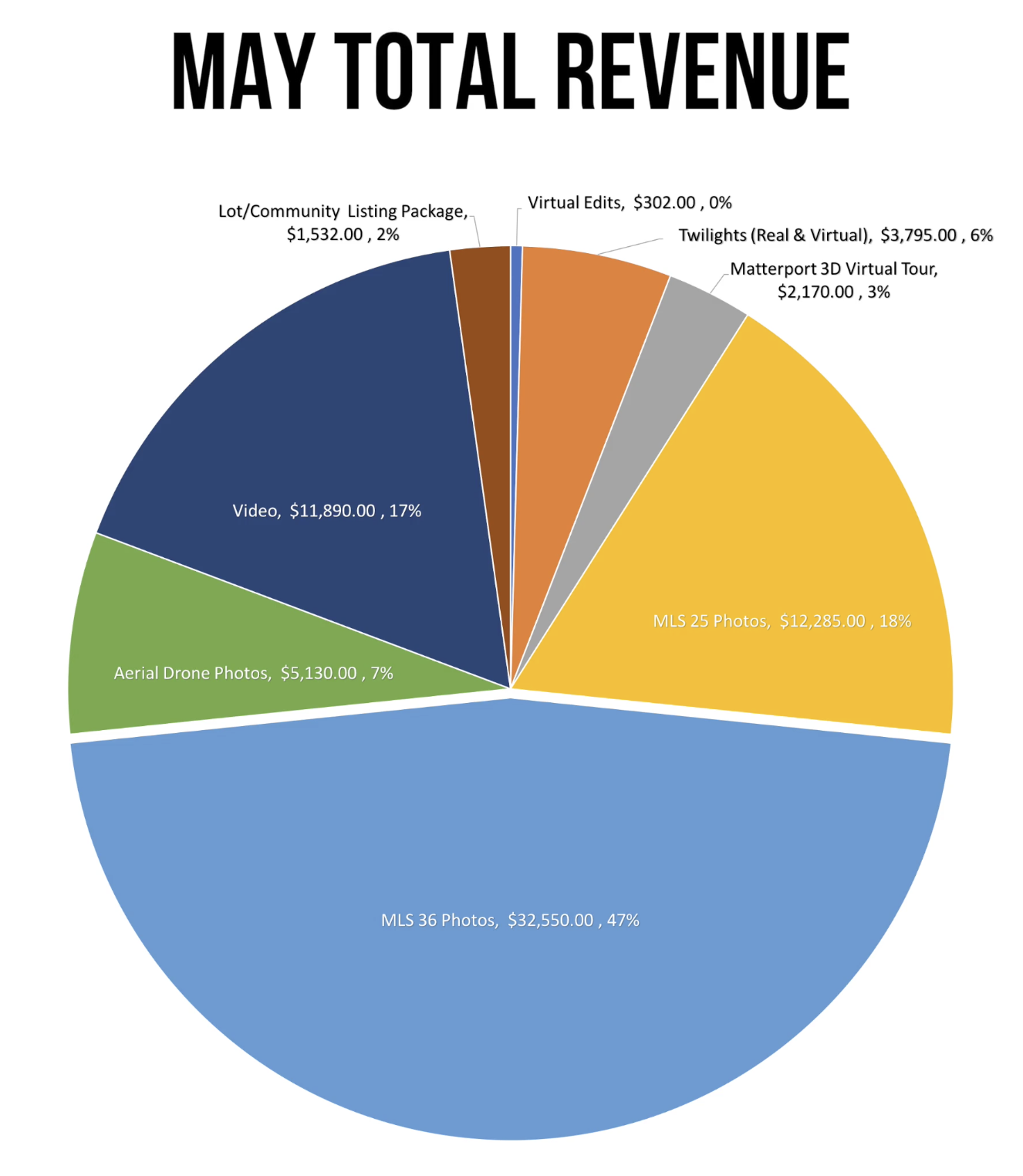 Month Total: $69,654.00
Photos account for almost 80% of Norman and Young's total revenue.
Offering video will land you more photo jobs.
A significant portion of our revenue comes from offering video services.
Most realtors, for the sake of simplicity, would rather hire one person to do both the photos and video or any other marketing services than hiring multiple people and having to schedule a lot of different appointments.
We highly recommend offering a variety of different services. You'll not only land more jobs but you'll also bump up your average shoot profit.
Although drone photos don't account for much of the total revenue, they are overall very profitable because we are already on location shooting the other photos. It may only take us an additional 10-15 minutes to make another $95 bumping up the total shoot cost.
Virtual Twilights do not require any additional work making them a great source of additional profit.